Wine Releases, VIP Deals & Events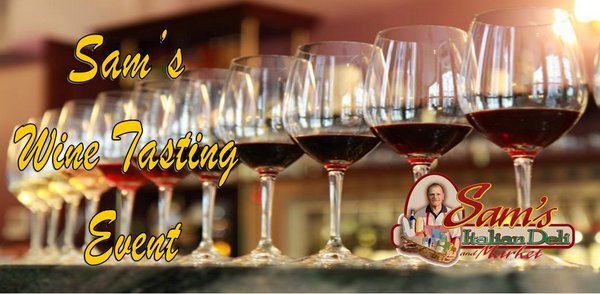 Domestic Chardonnay Wine Tasting

Saturday June 24th 2-4pm
Domestic Chardonnay is the theme for this month's tasting. Celebrating all the foggy, coastal regions throughout California that are ideal valleys for this crowd pleasing varietal.
This tasting will be casual, cocktail party style, where you can arrive, taste and leave at your own pace between the hours of 2pm-4pm.
Featuring at least eight of Nick's most popular Chardonnays. Wine Club members are encouraged to invite their friends. Sam's wine friendly antipasto and appetizers will accompany this spread.
Please RSVP to darcy@samsitaliandeli.com or call 559-229-0656.
Date: Saturday June 24th, 2017
Time: 2-4 pm
Venue: In Cucina - The Event Kitchen at Sam's Italian Deli 2415 N First St @ Clinton
Cost: $25 per person at the door.
Please RSVP to Darcy@samsitaliandeli.com or 559-229-0656
It is a good general rule to avoid using heavy perfumes or colognes at all wine enthusiasts gatherings as it impedes your ability to smell the wine which, in turn, will affect you palate and those of fellow attendees. Thank you for your consideration.
Thank you,
D'Arcy Barrett Wine Director
Sam's Italian Deli - NicksWineCorner.com - In Cucina
559-229-0656 888-229-0656 Darcy@SamsItalianDeli.com